Here is a video biography of the independent filmmaker Wolfgang Busch :
Wolfgang's philosophy is, in order to document and serve a community right, it is important to become an active member first. This provides him with the opportunity to study members from each particular organization, so he can understand and learn about their objectives, goals, mission, talents, politics sensitivities and needs, before he can bring out the best about a community in a documentary.
Wolfgang's unique video and TV production history started in 1985, when he volunteered at Skyline Features, which produced the public access TV show "International Music Video" in New York City.
In 1987, while he was working at America's largest musicians union, the Local 802, he created a non-profit organization that produced the program New York New Rock, which was broadcast for 10 years as a public access TV show in Manhattan, reaching 250,000 households weekly.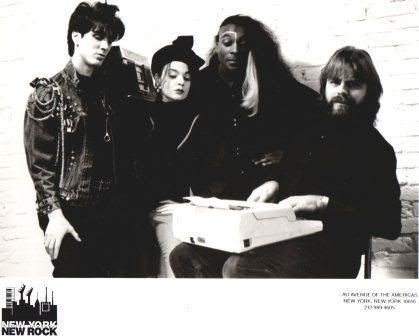 Its mission was to showcase the talents of up-coming Rock and R&B bands on independent and major record labels, as well as musicians connected to grass root organizations, while gaining hands on experience in the entertainment business. During this 10 year time period, Wolfgang videotaped over 600 bands live and produced over 400 TV shows. Some of the TV highlights include documenting local heroes Phoebe Légere, Jon Dunmore and Larry Mitchell and superstar Mambo King Tito Puente, Joe Cuba, Jose Feliciano, the rock band UFO, Robin Trower, Ned's Atomic Dustbin, Nina Hagen.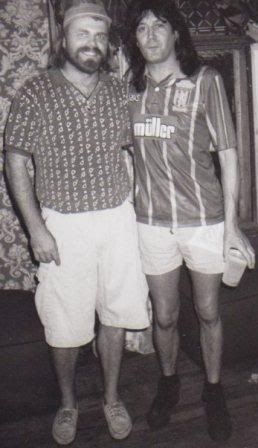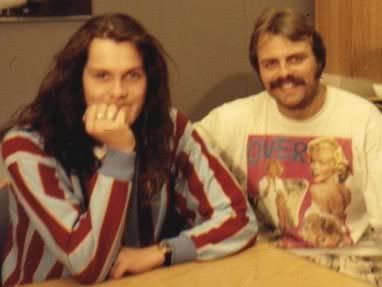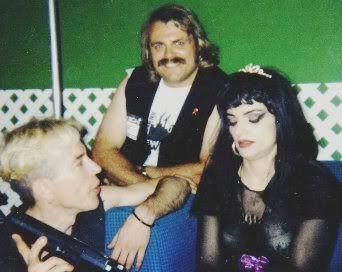 Other bands and musicians who Wolfgang worked with and interviewed included: GWAR, Bay City Rollers and R & B band Ian Neville.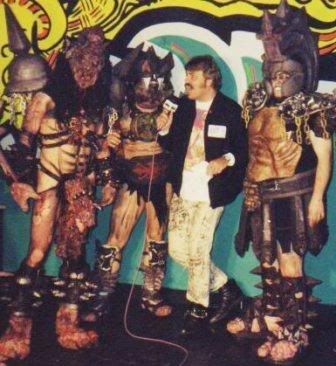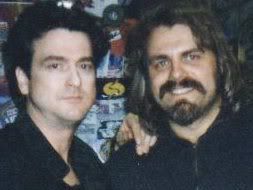 In the early 90's, Wolfgang started to volunteer his video services for the gay community, became an active member and a strong influence for New York City's Gay, Lesbian, Bisexual and Transgender artistic and social community based organizations and individuals. He served as a vice president and videographer at the oldest gay sports organization in NYC, Tuesday Night Bowling; he served at the New York City Gay Games '90 uniform committee and videotaped sporting events in Vancouver, Canada for the Gay Cable Network; he was the artistic director and videographer for OutMusic, special events board member and videographer for All Out Arts and MetroBears; social committee member, host, and videographer-photographer for Senior Action in a Gay Environment (SAGE).
Wolfgang has also served as volunteer coordinator and videographer for the Gay & Lesbian American Music Awards (GLAMA); technical director and videographer for the Gay & Lesbian Community Services Center in NYC; and his long term video involvement with the Imperial Court of New York took him also to Fire Island, NY, videotaping the fishing tournament fundraiser, the invasion, the house blessings and many live performances at the Cherry Grove & the Pines Community Center, where he also worked as the technical director.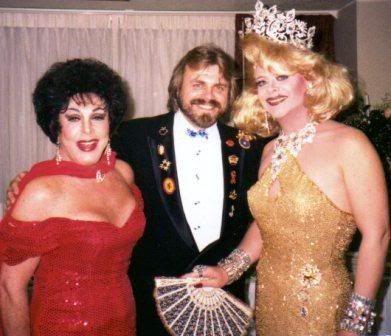 In the late 90's, Wolfgang took his talents as a cinematographer and editor beyond public access and community videos, and was able to get video jobs at corporations in Manhattan and other freelance work in the New York Tri State area. His artistic eye was refreshing for corporate America, and he directed and edited client reels, focus groups and corporate pitch videos for advertising and marketing companies for their new multi million dollar clients such as General Electric, JP Morgan, the Island of Bermuda, Jet Blue, Sandals & Beaches, and Norwegian Dawn.
Wolfgang was hired by the NY/NJ soccer association for a documentary about Charlie Stillitano, who was the director at the New Jersey Meadowlands facility during the Soccer World Cup '94 and who received the "Man of the Year" award.
Wolfgang documented the early development of the Major League Soccer (MLS) in California, interviewing US national goal keeper Tony Meola and superstar Valderama from Columbia, for the "Soccer Rap USA" pilot TV show.
To take his vast video experience to an arts in education level, Wolfgang volunteered for the First City Company, the first company in New York to use video for arts in education programs for the disabled, homeless, storytelling, puppetry and high schools. He volunteered for the Sister City Program, NYC's largest cultural city exchange program, sponsored by the United Nations & the Mayors Office in New York City. He was hired by Mr. Kawasaki to document the 9th annual youth baseball series between New York and Tokyo and won his very first director's award for this sports documentary.
Wolfgang's second award came through his partnership with Darryl Hell. Together they produced and directed a music video for MTV and they won an editing award for best music video for the Brooklyn based band Som.
Wolfgang's footage was used for the first time in a feature film by award winning director John Scagliotti in the historically acclaimed documentary After Stonewall
.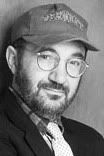 Over the years Wolfgang produced, directed, cinema graphed and edited over 40 short documentaries with artistic and social content, and he learned how to translate his activism into video, to empower the LGBT community, both artistically and socially.
In 1987, Wolfgang was introduced to the Harlem "Ball" community for the first time at the club "Traxx" on 19th Street in Manhattan. At the time, he was totally fascinated by this "Ball" spectacular. He remembers thinking that, "One day I would like to work with this community." Little did he know at the time, that 8 years later in 1995, he would start working on his first major documentary How Do I Look, which took 10 years to complete and which has since been screened across the United States and on the International Film Festival scene, winning several awards. After the release of How Do I Look in 2006, Wolfgang received a lot of recognition from the positive response. This was the beginning of his official filmmaker/documentarian career.
Wolfgang is an inspiration and motivator for people from all walks of life. His commitment, dedication and endless contributions to the LGBT community over the past 20 years are acknowledged through many awards, and in Ed Karvoski's book Award-Winning Men: Up Close and Personal With Gay Honorees.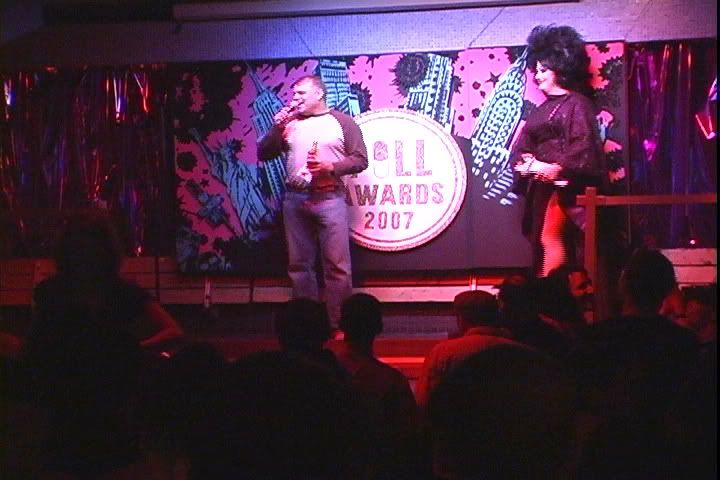 In 2007, Wolfgang has been promoting his very popular documentary How Do I Look. In the summer of 2007, collaborated with the dancer/choreographer Edisa Weeks on a video production in connection with the Delirious Dance Co.'s program entitled, Liaisons.
And in October 2007, his second major documentary, A True Lesson In Humanity
, which aims to bridge the gap between the general and special needs population, premiered in the United States.